Aptamin®
Application Fields
Development Strategy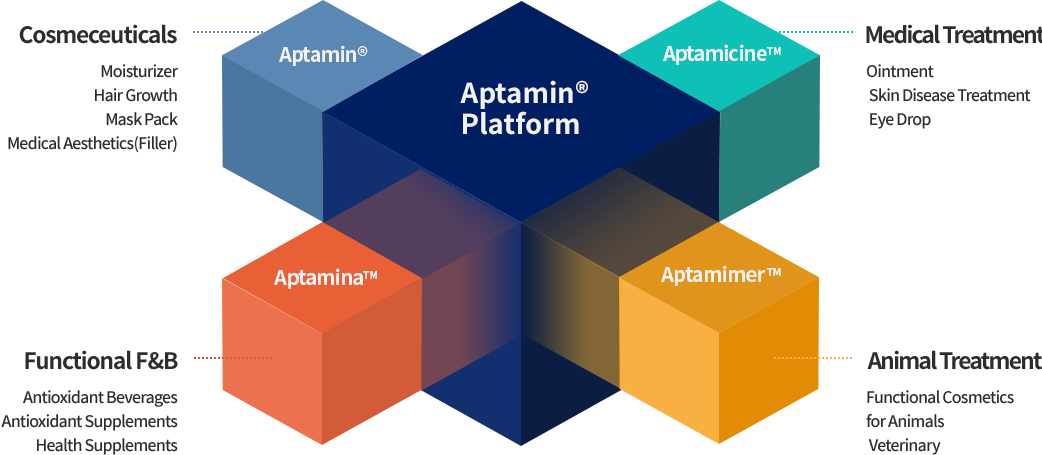 Cosmeceuticals: Aptamin®
Cosmeceuticals are cosmetic products with medical benefits using bioactive ingredients. The name is a combination of "cosmetics" and "pharmaceuticals". Aptamin bound with antioxidants shows outstanding effects on moisturizing, skin whitening, wrinkle improvement, skin treatment, UV protection, and hair growth. With Aptamin, we have developed a smart cosmeceutical product for all skin types, all ages and all stages of life.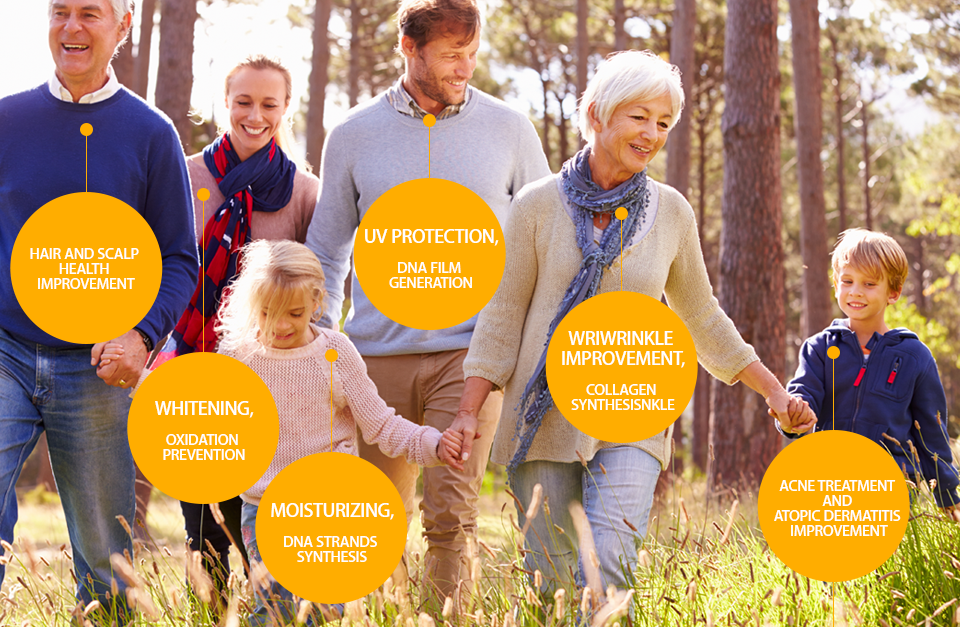 Treatment and Aptamicine
A concentration of active oxygen, that may cause damage to proteins that destroy epithelial cell functioning, is high in inflammatory skins including atopic dermatitis and psoriasis. Aptamicine protects skin by eliminating active oxygen and stabilizing immunity. We plan to develop skin disease treatments and eyewash solutions using Aptamin.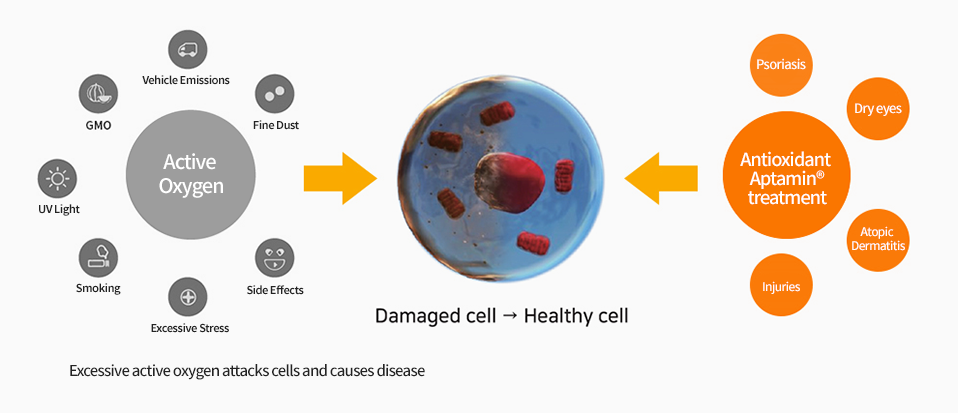 Functional F&B(Aptamina)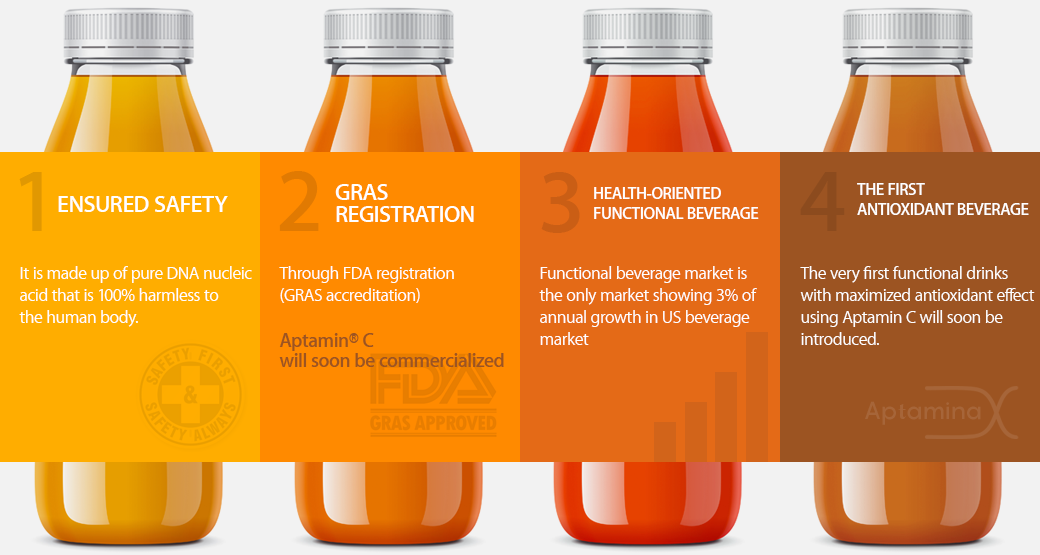 Aptamimer™
Aptamimer is Aptamin products made for animals
Skin Disease Treatments for Animals We are now in process of developing inflammatory skin diseases treatments for Atopic Dermatitis, Eczema, Contact Dermatitis Cosmeceuticals for Animals Our animal cosmeceuticals products include moisturizers, hair strengthening treatments, shampoo, conditioner, and detangling and shine spray.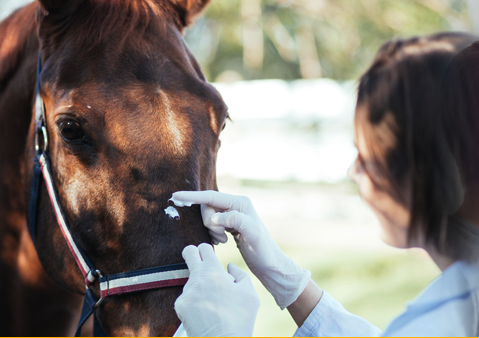 Skin Disease Treatments for Animals
We are now in process of developing inflammatory skin diseases treatments for Atopic Dermatitis, Eczema, Contact Dermatitis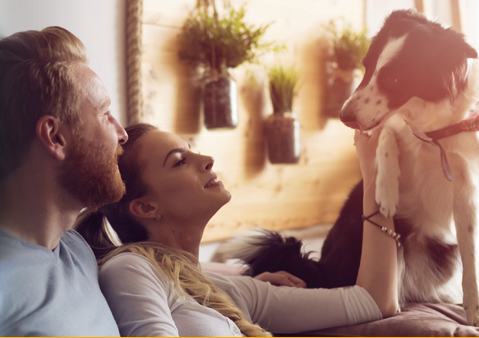 Cosmeceuticals for Animals
Our animal cosmeceuticals products include moisturizers, hair strengthening treatments, shampoo, conditioner, and detangling and shine spray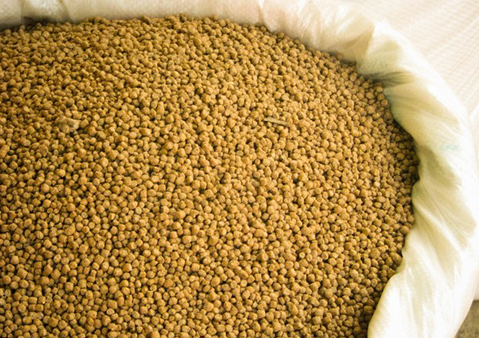 Feed
Antioxidant feed for animals